With the increased legalization of recreational marijuana in over 15 US states and medicinal marijuana in close to 36 states, the weed industry has grown from a mere buzzword into a billion-dollar industry. Research suggests that the global legal marijuana market size would reach $70.6 billion by 2028. This unique plant is known to have over 25,000 end-uses spread across 40 different industries – treatment of chronic diseases, construction materials, fuel, paper, biodegradable plastics, cosmetics, and much more. Today, companies that supply cannabis have prospered and made their way into the US stock markets. Read further to know why and how you can embark on a journey to invest in weed stocks.
This guide will teach you how to invest in Marijuana stocks, the pros, the cons and the best broker to invest in marijuana stocks.
#1 Broker to Invest in Marijuana Stocks – eToro
How to Invest in Marijuana Stocks: Step by Step Guide 2021
Once we are ready with our stocks/ETF picks and the preferred broker, we are just a few simple steps away from becoming Marijuana stock investors. eToro offers a hassle-free, beginner-friendly guide and platform for investing in Marijuana stocks. Follow these steps and start investing in just a few minutes!
Step 1: Complete the Registration with eToro – We recommend eToro to register. Simply click on 'join now' and get started.
Step 2: Verify Yourself – Provide a photo ID and proof of address. These will include your passport/driving license and a bank statement or utility bill.
Step 3: Fund Your Account – You will need some starting amount in your account to invest in a stock. This is the next step after verification. To do so, click on "deposit funds", enter an amount, and click on "deposit". You are done!
Step 4: Invest in Marijuana stocks– Head to eToro.com. Simply type "marijuana" in the search bar, press "Trade" and enter the amount you would like to invest. Upon entering the amount, press 'buy', and you are done.
Where to Invest in Marijuana Stock – Choose a Broker
The first step to investing in marijuana stocks is researching and choosing the weed stocks or ETFs that match your investment goal. Once done, the next most important step is to choose a reliable broker to carry out your transactions. Stock Brokers are financial professionals or platforms that execute orders in stock markets on behalf of the clients. With the increasing popularity of stock trading, tons of brokers have emerged in the market. However, not all offer equal service quality and reliability. Here, we have enumerated some of the top marijuana stockbrokers operating in the USA.
1. eToro: Best Overall Broker to Invest in Marijuana Stocks
eToro is among the world's leading social trading and investment platforms. Established in 2007, eToro has made an irreplaceable name for itself in quite a short span. With over 18.7 million users, eToro has become the go-to application for all investors – new or experienced; across the USA, the UK, and Australia. As of 2020, eToro's brokerage and investment platform has been valued at $10.4 billion. The key reasons that make eToro the most reliable stockbroker, especially for beginners, include:
Security & Privacy
FCA and CySEC regulate eToro, making it a reputed firm in its business. All sensitive information of investors is secured using SSL encryption. Additionally, it uses 2-factor authentication, which adds a final layer of security for every investors' account. Thus, they take utmost precautions to secure both money and data of the users.
Unique Features
eToro pioneered the copy-trading feature in 2010. Copy-trading allows new users to copy the network's top traders automatically. It also provides a user-friendly interface and covers over 800 different markets for traders. It enables traders to actively participate in forex, cryptocurrencies, marijuana stocks, coarse stocks, and so on. They do not charge commissions and allow new investors to learn from the ropes by offering valuable resources.
eToro Fees
| | |
| --- | --- |
| Fee Type | Fee Amount |
| Commission Fee | 0% |
| Deposit Fee | $0 |
| Withdrawal Fee | $5 |
| Inactivity Fee | $10 (Monthly) |
Pros
Strictly regulated by the FCA
Option to benefit from Copy-trading
User-friendly website and mobile application
Offers trading opportunities over 800 markets
Cons
Limited facilities for advanced marijuana stock traders
67% of retail investor accounts lose money when trading CFDs with this provider.
2. AvaTrade –  Best Leverage Options to Invest in Marijuana Stocks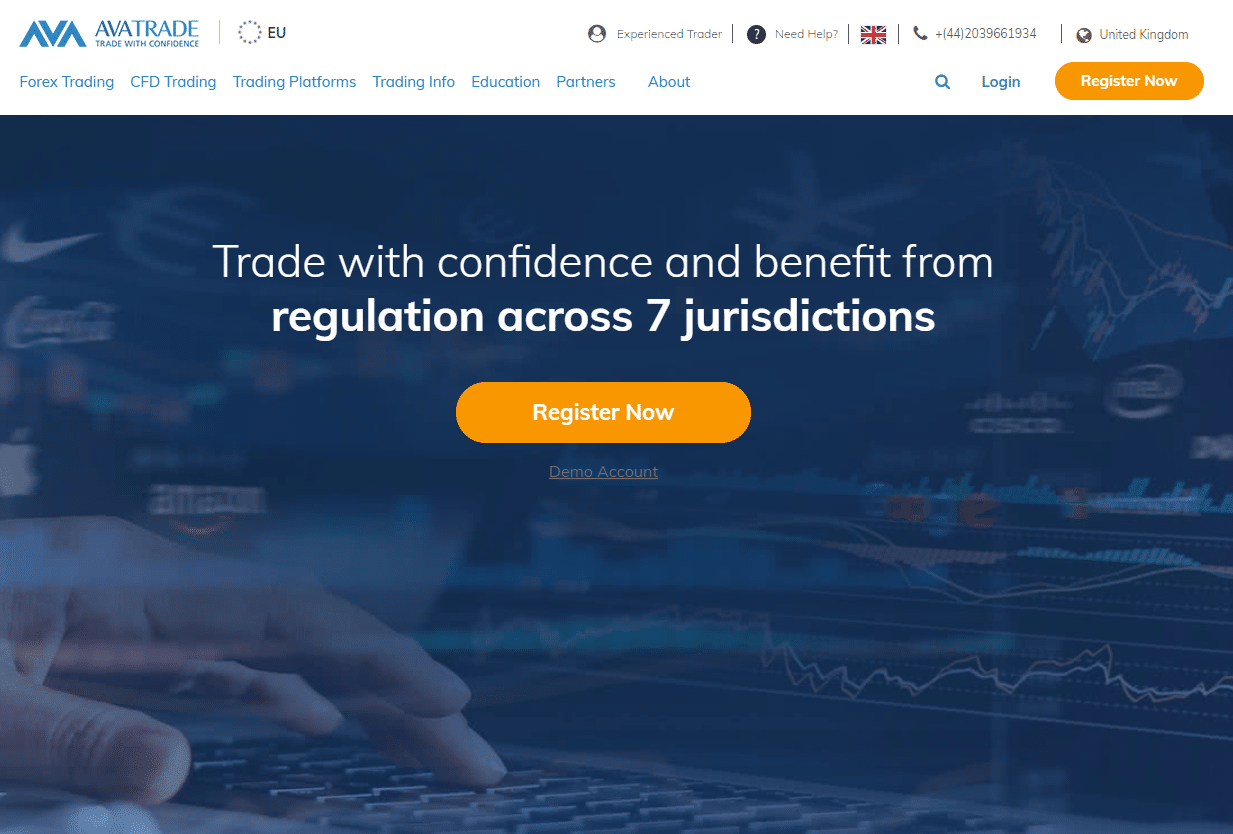 With headquarters situated in Ireland, AvaTrade is among the oldest brokers, surviving tough competition for over 15-years. Over time, it has registered with multiple jurisdictions globally. It is a privately held web-based forex and CFD broker that offers a wide range of tradable instruments like stocks, currencies, indices, cryptos, and forex. It has designed multiple features and tools to simplify investing for all levels of traders.
Security & Privacy
AvaTrade is known to deploy improved versions of conventional security features like 256-bit SSL encryption to protect investors' sensitive information. For increased security, investors can integrate McAfee Security to protect their card information. However, AvaTrade does not offer a 2-factor or biometric authentication feature for its desktop, web, and mobile versions. Also, AvaTrade lacks regulations from the Financial Conduct Authority (FCA).
Unique Features
AvaTrade is known for enabling fresh investors to gain a basic understanding of forex and CFD trading. It supports platforms for both manual and automated trading. It offers reasonable stock spreads, choices in user interfaces, resources for educating investors, and variety for diversification. These features make AvaTrade ideal for undercapitalized or new investors who are seeking to strengthen their limited skills.
AvaTrade Fees
Fee Type
Fee Amount

 

Commission Fee

0%

Deposit Fee

$0

Withdrawal Fee

$0

Inactivity Fee

$50 after 3 months & $100 after 12 months
Pros
Negative balance protection
Wide range of products, including CFDs, forex, and cryptocurrencies
Outstanding educational resources for beginners
Cons
High inactivity fees
Not regulated by FCA
No 2FA feature
Your Capital is at Risk.
3. Ally Invest – Great Broker to Invest in Marijuana Stocks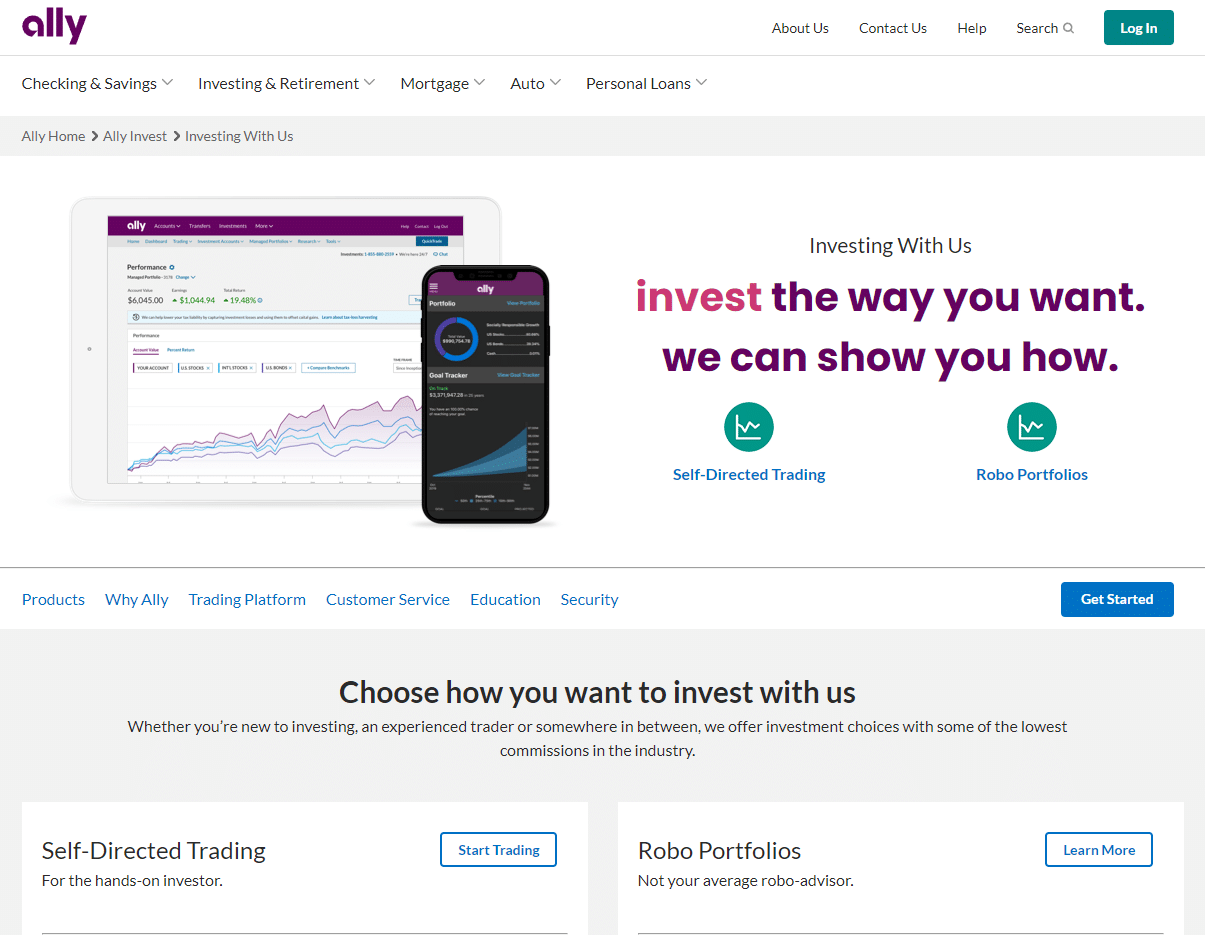 On the brokerage side of Ally Bank, Ally Invest is a web-based broking and investment platform that is a preferred choice of many investors for its low commissions and fees. The platform is also known for its reliable customer service and interactive stock analysis features. It enables trading in stocks, ETFs, and forex. The platform's user-friendly features make it a reliable pick for both beginners and experienced investors.
Security & Privacy
The platform offers two-factor authentication and biometric login on mobile devices. It provides Securities Investor Protection Corporation (SIPC) insurance to all investors. This insurance is supported by another Lloyds of London policy that offers Ally's investors a cover of $150 million for securities and cash if the SIPC lines are exhausted. In the last five years, Ally has not suffered any data breaches. However, it experienced three notable outrages in 2020.
Unique Features
Along with basic fundamental and technical stock analysis, as provided by most other online brokers, Ally Invest also offers a range of specialized options analysis tools like the probability calculator and dynamic profitability graphs. The platform also offers an education centre to guide new investors along with Rookies – where investors can learn the basics of stocks, options, and bonds trading strategies.
Ally Invest Fees
Fee Type
Fee Amount

 

Commission Fee

$0.50 per contract for options

Deposit Fee

$0

Withdrawal Fee

$0

Inactivity Fee

$0
Pros
Low fees and costs
User-friendly, intuitive platform
Forex trade available
Cons
The mobile application does not support all available trading options
Several inconsistencies among the mobile app, website, and streaming
Crypto and futures trading not available
Contingent orders are not supported
Your Capital is at Risk.
Invest in Marijuana Stock – Broker Comparison
If we compare the brokers mentioned above, eToro is the most suitable choice for beginners. It offers all features like other top brokers and beyond.
| | | | | |
| --- | --- | --- | --- | --- |
| Broker | Commission | Deposit Fee | Withdrawal Fee | Inactivity Fee |
| eToro | 0% | $0 | $0 | $10 monthly (after 12 months inactivity) |
| Avatrade | 0% | $0 | $0 | $50 after 3 months, $100 after 12 months |
| Ally Invest | $0.50 per contract for options | $0 | $0 | $0 |
What are the Different Ways to Invest in Marijuana
Investors keen on putting money in the listed marijuana stocks have two options to do so. Investors must understand and choose the option most suitable to them. Not all brokers support both routes. As a result, the choice of broker depends on the preferred investment option. Below, we have explained the two options in jargon-free language to help beginners make the right choice.
Invest in marijuana: single stocks
Investing in single stocks or shares allows the investor to buy a fraction of the company. In simple words, investors in single stocks become part-owners of the company. These investors enjoy benefits like dividends and voting rights in the company's major decisions. Shareholders also earn in terms of price appreciation of the stock over time. Therefore, buying single stocks is the most hassle-free route to buying part-ownership in any marijuana company and directly benefiting from its growth. All marijuana stock brokers offer this investment option.
Invest in marijuana: ETFs
The second option is investing in marijuana exchange-traded funds (ETFs). ETFs refer to a basket of investments bundled in a fund. This fund is traded on exchanges like the NYSE and NASDAQ. The fund represents an index or a basket of stocks sharing a common industry or investment theme. In this case, investors do not become part-owners in the company, and instead, they own a fraction of the fund that represents a bundle of stocks. Also, the facility of trading ETFs is provided only by a few brokers, unlike single stocks.
Just like Mutual Funds, ETFs have recently gained popularity as they offer ease and convenience to investors. Investors need not research and hand-pick stocks. The ETFs conduct research and manage the investments. ETFs then pass on the profits from the fund to the investors in proportion to the number of units they hold. Apart from saving time and efforts of investors, ETFs also enable investors to diversify their portfolios, thereby making investments in marijuana stocks less risky. However, investors in ETFs do not enjoy any voting rights.
Is Marijuana a good Investment?
Marijuana companies have shown substantial growth over the years due to the unique and advantageous uses exhibited by the plant. Marijuana is used for the medicinal properties it provides to treat chronic illnesses and depression. Secondly, it finds application in recreational activities for adults. The industry promises a CAGR of 26.7% from 2021 to 2028, which is impressive considering the industry is not even a decade old. Apart from these marvels and numbers, here are two other factors that make marijuana stocks worth an investment:
Changing perception towards marijuana
Marijuana has come a long way from once being considered an illicit substance to now seeing widespread adoption, especially as a medicine. As per Pew Research Survey, 67% of Americans opine that the use of marijuana should be legalized. Marijuana is now considered a controlled substance under federal government guidelines. Thus, the stigma around the use of marijuana is shedding at an astounding speed.
This year, various states like New Mexico, Virginia, New York, Alabama, and New Jersey approved the industrial use of marijuana for medicinal and recreational purposes. The number of states legalizing the industrial use of weed is expected to grow in the future, thereby boosting the overall industry.
Technological Support
Advancements in technology are expected to shape the future of the marijuana industry. A weed delivery company, Eaze, is raising $75 million this year and is reportedly valued at $300 million. Bloom Automation is en route to make robots for trimming and processing cannabis. Cryptocurrencies like the PotCoin (POT), CannabisCoin (CANN), DopeCoin (DOPE), and HempCoin (THC) were actively used by people to buy weed, even before states had decriminalized it. We can expect technologies like machine learning, artificial intelligence, and automation to be deployed in the marijuana industry.
These factors make marijuana a seemingly stable and reliable industry, worth an investment attempt, albeit not risk-free. Therefore, as investors, it is crucial to conduct thorough research and evaluate the impact of companies' activities on various stakeholders before making investment decisions.
Investing in Marijuana – What are the Risks
At the Federal level, marijuana's use is still considered illegal. This fact alone makes investments in weed stocks highly risky. Here are some other factors that make marijuana stocks nothing less than a speculative bet.
Reluctance in adoption by the financial service industry
Marijuana is a Schedule 1 drug – illegal, federally. Therefore, banks and other financial institutions are unwilling to embrace this industry. Consequently, conventional investment advisors, portfolio managers, and other financial experts do not recommend investments in marijuana stocks.
However, several states have legalized the use of industrial marijuana. Marijuana companies are growing at a breathtaking speed. Thus, investors must tread cautiously to avoid missing a lucrative investment opportunity.
Foreign Companies
Several large marijuana companies listed in the US stock exchanges are from Canada. Investing in foreign companies is synonymous with attracting new risks like the currency risk or access to limited financial data, and so on. Therefore, it is advisable to conduct a fundamental company evaluation, especially for offshore companies, before investing.
Relatively new industry
The legalization of marijuana beyond medicinal purposes commenced in 2012. In about a decade, a plethora of marijuana companies has made it to the exchanges. However, most of these listed companies have penny stocks. Young companies are at a higher risk of running out of business. Therefore, only investors with a medium-to-high-risk appetite consider penny stocks. Penny stocks are prone to wide price swings and are also difficult to sell. Therefore, beginners should thoroughly evaluate the company and invest in penny stocks with a longer time horizon.
Potential of scams
The SEC's OIEA (Office of Investor Education and Advocacy) often receives complaints of frauds and scams in marijuana-related investments. As per their alerts, scam artists resort to market manipulation, guaranteed returns, unsolicited offers, false press releases, use of dummy business names and unregistered sales to attract investments from people.
Another fraud involved is the risk of prosecution. It refers to the possibility of a company being at the risk of criminal prosecution because of its business. To avoid such scams, investors should carefully read the company's recent reports submitted to the SEC.
For all the above reasons, marijuana stocks have been categorized as speculative assets. Since the industry is still in its growth phase, it is yet to explore other opportunities and threats. Every activity will have a direct impact on marijuana stocks. Therefore, it's the investor's responsibility to invest mindfully and keep a diversified portfolio.
Once we know the pros and cons of investing in the marijuana industry, it's time to consider the different options available to enter the industry.
How to Choose High-Quality Marijuana Stocks?
As you tread researching marijuana stocks, you would come across tons of weed stocks. To pick quality stocks, you need to keep in mind a few factors. Follow these guidelines to conduct reliable research and pick stocks most suitable for you.
Determine and align your financial goals
Before venturing into marijuana stocks, we should have a clear picture of our financial goals. Goals provide us with a direction and perspective, thereby preventing us from making wrong choices. We should then choose companies that align with our financial goals. For example, to achieve short-term profit goals, you can pick low-beta companies. For long-term profits, you can choose to have a higher risk appetite.
Study the fundamentals
The best way to measure the performance of any stock/company is to study its past financials and the business model. Factors like the reliability of the company's promoters, market capitalization, past years' revenue, shareholder's wealth, and supplier relations help gauge the company's strength. Alongside, stay updated about any developments in the industry. For example, keep a close watch on the legal issues and implications of the state's decisions on the stock prices.
Peer Comparison
A crucial aspect of industry analysis is evaluating the competitors. The marijuana industry is quickly changing landscapes. Many well-established pharmaceutical players are slowly venturing into the cannabis industry while still maintaining their primary lines of business. Depending on the financial goals and risk appetite, you can choose either a well-diversified business with a marijuana business line or a pure-play marijuana company.
If your stock pick fits these broad guidelines, you can be assured of stability or profits. However, if you are still confused with stocks and allocations, you can consider picking marijuana ETFs offered by reputed fund managers or companies. Even in the case of ETFs, primary research within these guidelines is crucial to conduct.
How to Invest in Marijuana Stocks with eToro
Starting with a new platform to invest in can be tricky as each platform has a different way to navigate, disparities in fee structures and poses the question about which broker is correct for your requirements. The guide below will help you understand how to get started with investing in Marijuana using our recommended broker – eToro.
Step 1: Open an account with eToro
The first thing to do is register with a trusted broker like eToro, which offers high security, reasonable fee structure, and advanced trading features. Just type "eToro.com" into your browser, press "Join Now" and fill in the necessary details.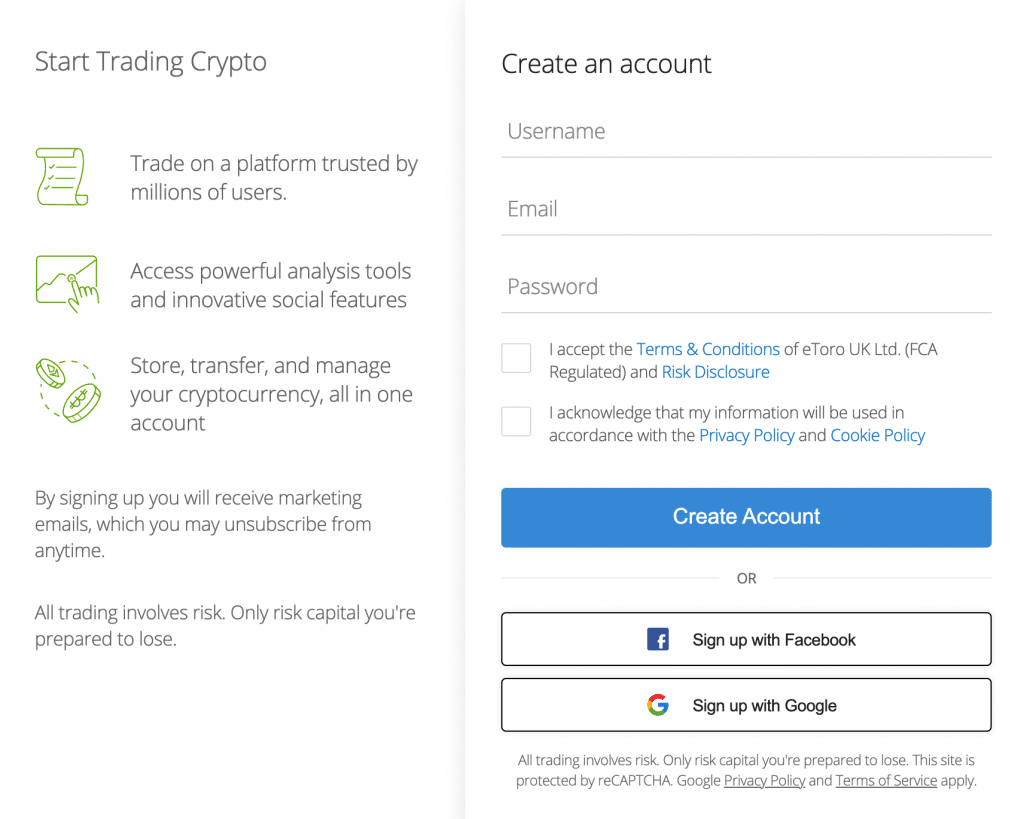 Step 2: Verify your account
To begin trading, you need to verify your account. Since eToro is a regulated platform, they comply with strict data protection and money laundering rules. Verification is simple and requires you to provide a photo ID (passport, driving license) and proof of address (bank statement, utility bill).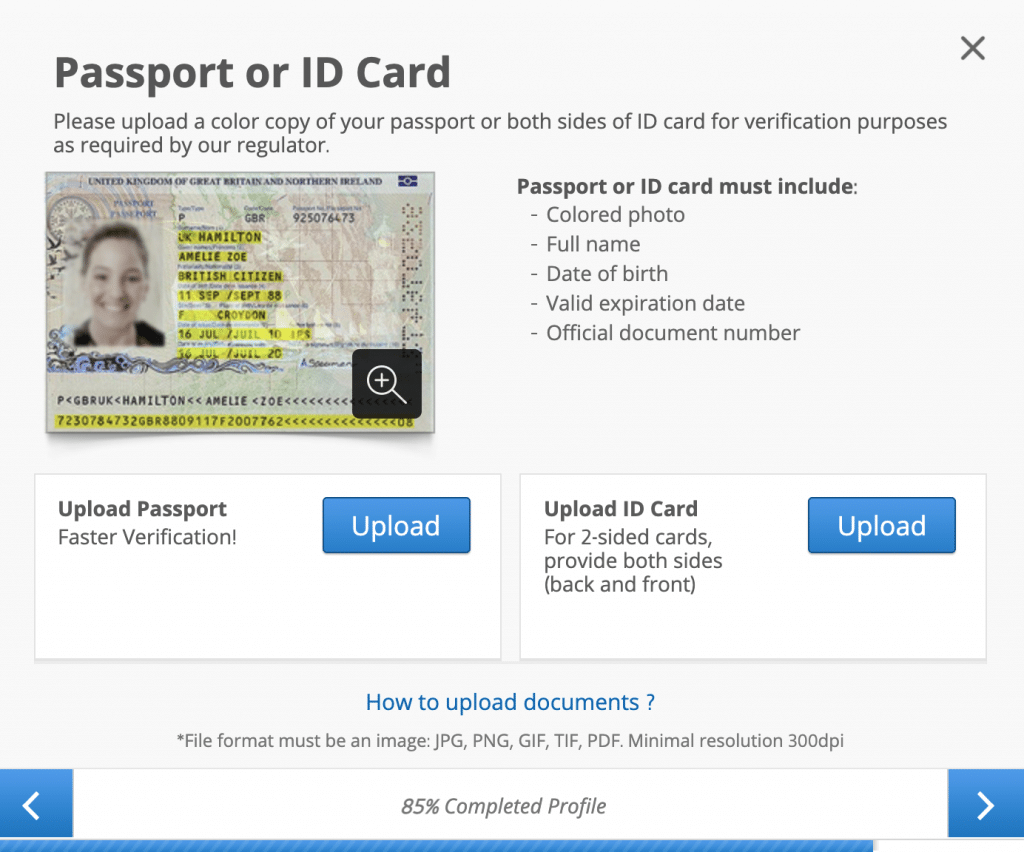 Step 3: Fund your account
Once the account is verified, you must fund it. On eToro, you can click on "Deposit Funds", enter the amount you wish to invest, and press "Deposit". eToro has a range of payment methods available, including credit/debit cards, e-wallet (PayPal, Skrill, etc), and bank transfer.
Step 4: Invest in Marijuana!
Once the account is funded, you can start investing in Marijuana! Just type the name of the stock into the eToro search bar, press "Trade", enter the amount you'd like to invest, and press "buy".
Conclusion
Marijuana is a relatively new commodity, gaining stimulus and acceptance across several industries and countries. On the other hand, many states and countries globally are yet to join hands with this revolutionizing plant, having the highest-ever end uses. With various governments and blue-chip companies showing interest in marijuana, the demand is bound to rise, and the industry is expected to grow. However, we cannot attach a time frame to this expected progress.
The safest option is to research before investing your money. Choose a marijuana stock with robust fundamentals and a reliable broker that offers support throughout your investment journey.
FAQs
Are marijuana stocks secure for investments?
Do marijuana stocks pay dividends?
Which is the best broker for marijuana stocks?