Some of the most popular stories of the week
Habitat kicks off 500-home project in Citrus Springs
As Habitat for Humanity of Citrus County begins building 500 homes over the next 15 years, George Rusaw, the local Habitat's president/CEO, said it's the most ambitious affordable housing project in the organization's 27-year history and possibly the biggest Habitat build-out anywhere in the nation.
To be called "Habitat at Citrus Springs," the entire seven-phase project will encompass 135 acres, take 15 years to complete and provide, at buildout, 500 affordable workforce Habitat homes with sewer and water.
Habitat is spending $500,000 to buy the lots. The dollar value for the entire project at buildout is over $60 million.
Rusaw said home construction will begin on phase 1 once Habitat finishes up its current home buildout at De Rosa Village in Crystal River later this year or early 2022.
Habitat, which started in 1993, builds 15 to 20 homes a year and counts 212 families throughout Citrus County. The Citrus Springs project is its first full-scale development.
Rusaw said there is a great demand for Habitat affordable homes in that area.
"There is a substantial number of folks in Citrus Springs who are renters," he said. "(This) represents the workforce housing element. Many work in Marion County and commute."
FDOT: Work on roundabout at U.S.98 and C.R.491 to begin in fall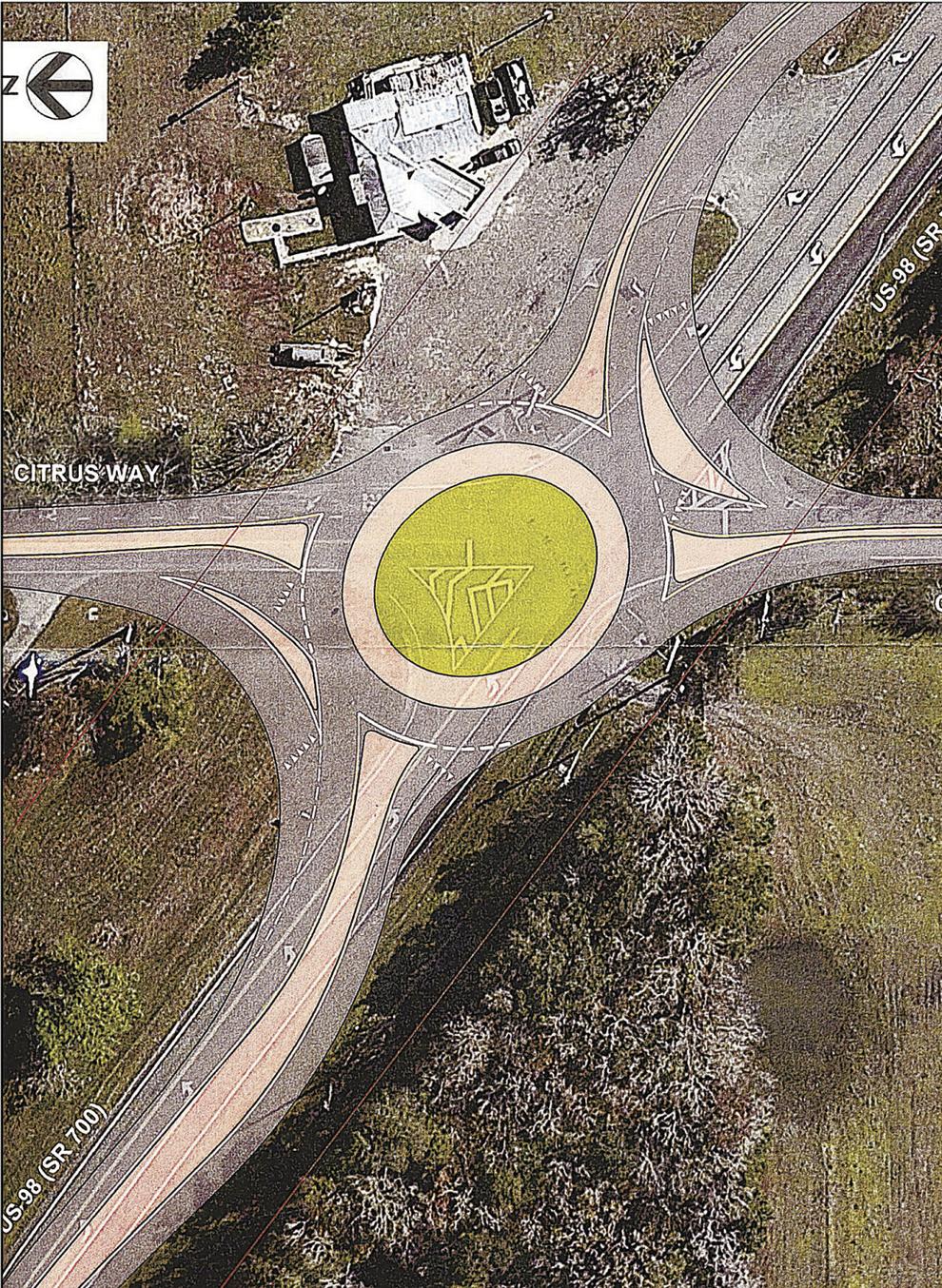 Preliminary work on a $1.4 million roundabout at County Road 491 and U.S. 98 has begun, and construction is set to begin in October or November of this year, with a projected completion of Spring 2023, said Kris Carson, spokeswoman with the Florida Department of Transportation (FDOT).
That intersection is 3.4 miles south of the Citrus County line and is well-traveled by Citrus and Hernando motorists. It's seen many accidents and fatalities through the years, and the FDOT determined a roundabout — rather than a traffic light — would be the best safety option.
Meanwhile, FDOT has installed rumble strips on either side of C.R. 491 to U.S. 98 to alert drivers that a major intersection is coming up and to slow down.
Right now, there is only a flashing light. Drivers going south or north on C.R. 491 must stop at the red blinker while motorists going east or west on U.S. 98 have a yellow cautionary light.
Medical marijuana dispensary coming to Crystal River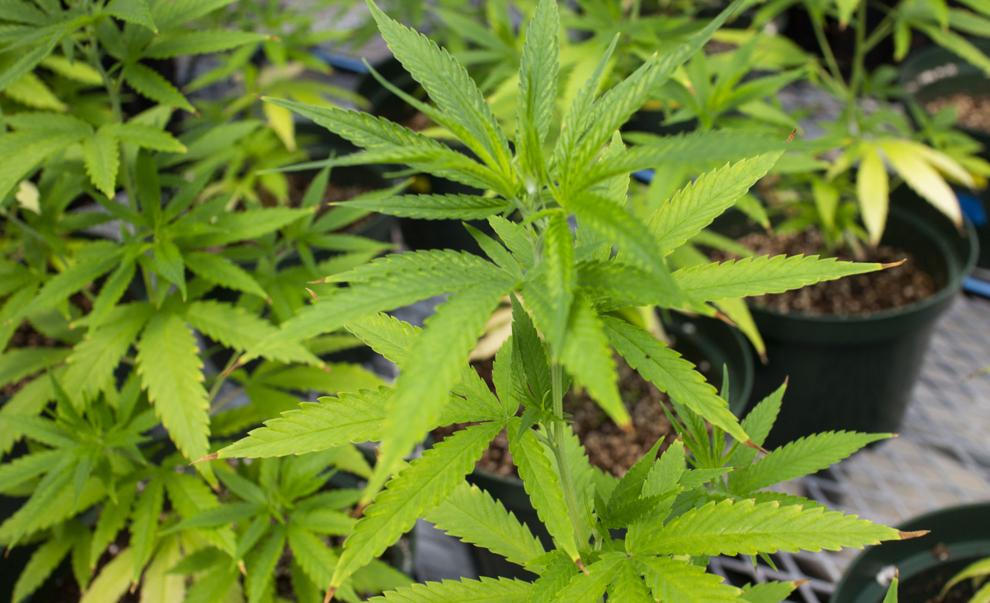 Trulieve medical marijuana dispensary is coming to Crystal River at 600 SE U.S. 19 in Crystal River, inside the former Lowman Law Firm building next to CVS.
According to Trulieve's website, its dispensaries sell high-quality medicinal THC and CBD cannabis products. The dispensary provides such items as smokable flowers, tinctures, chocolate and gel edibles, capsules and other medical marijuana products.
Currently, the closest Trulieve is in Brooksville and opened in 2020.
Crystal River Administrator Ken Frink said a medical marijuana dispensary is a permitted use in the city because it is a retail establishment.
He added that there has been no pushback from residents.
"There seems to be a need for it in the community," he said.
Twin Schlabach sisters reflect on Citrus County's impacts to their successes, future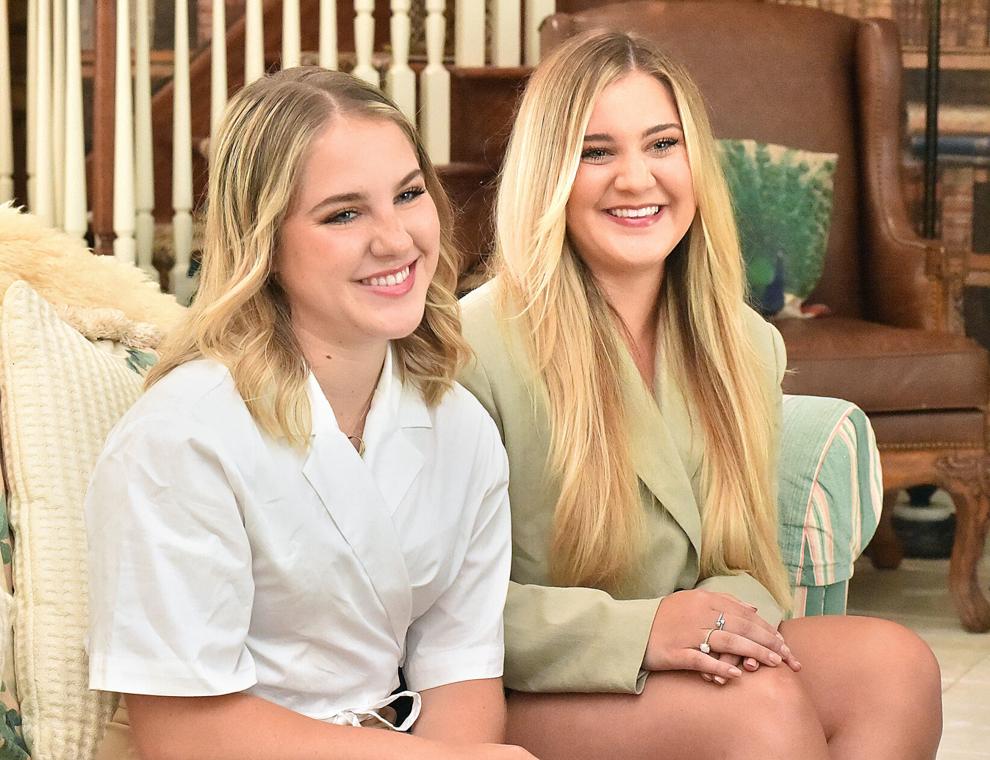 Born and raised in Citrus County, 21-year-old twin sisters Catherine and Julia Schlabach, both on their way to reaching their big dreams, say they owe much of their accomplishments to the people, schools and organizations they grew up with.
Catherine recently shipped out to the Camp Shelby Joint Forces Training Center in Mississippi for two weeks of intensive field training in between her aerospace-engineering studies at Georgia Tech.
It's another step on her path toward an officership in the U.S. Space Force as a developmental engineer to help design and build the weapons and defenses of tomorrow.
After obtaining her undergraduate degree in two years at Florida State University, Julia has been studying for a master's degree in global communications at the University of Florida, setting her up for a career in international public affairs.
Julia wants to be a global voice for corporations interacting with governments or communities on a mission toward a sensible or charitable cause.
Their mom, Ruthie Schlabach, herself a successful businesswoman and county commissioner, said her daughters were the products of the county's prime education system, from Forest Ridge Elementary and middle school at Seven Rivers Christian to graduating from Lecanto High School's International Baccalaureate program.
"Julia and Catherine are truly an inspiration of what can be accomplished with a great school system," she said. "They're just blessings to my husband and I; we're so thankful to have such amazing twin girls."
Board to pursue law to combat rowdy springs behavior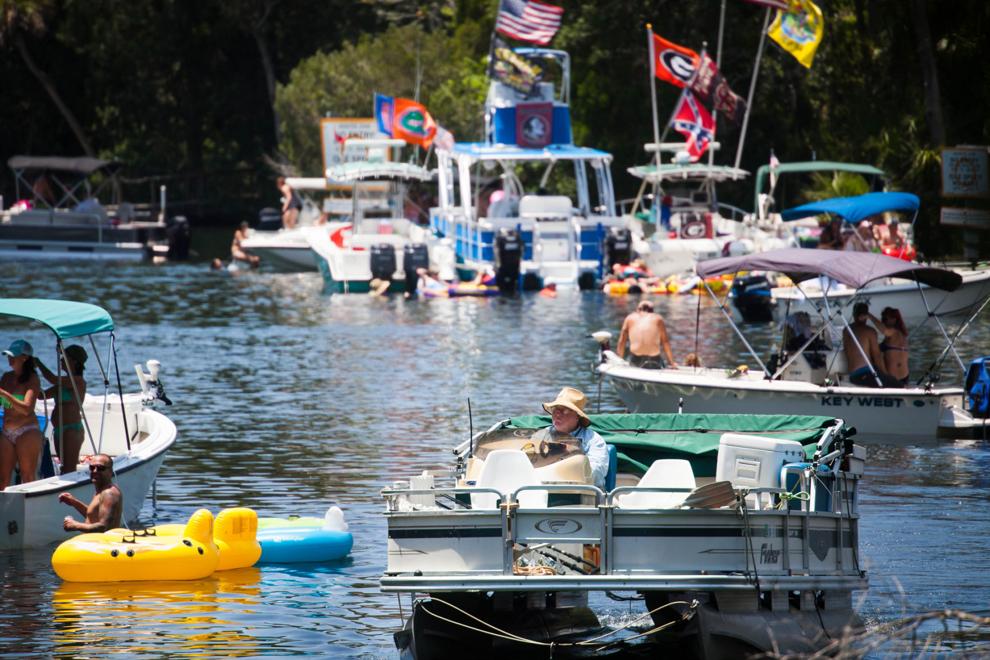 Residents who live near the Homosassa River's Blue Waters say loud, offensive music and inappropriate behavior of boaters packed into the main spring and adjoining canals has made it impossible to enjoy the peace of their homes.
This week, Citrus County commissioners directed County Attorney Denise Dymond Lyn to develop a noise ordinance designed to reduce the noise and commotion.
Citrus County Sheriff Mike Prendergast said his agency put in $30,000 in overtime working with state and federal agencies during the Memorial Day weekend patrolling the Homosassa and Crystal Rivers, issuing 619 warnings and 146 citations.
He said he was in the Homosassa Springs Wildlife State Park, standing near the water's edge trying to communicate with his deputies in their patrol boats.
"You would not have been able to talk to me in a normal tone of voice," he said of the noise. "They couldn't hear me on the radio."
Commissioner Ron Kitchen Jr. said he supported the creation of an ordinance, but only if it's enforceable.
Hot topic of the week: Although noise on the Homosassa River and rising gas prices were both hot topics this week with Chronicle Facebook readers, the coming roundabout at U.S. 98 and C.R. 491 drew the most comments. Here's a sampling:
Bill Shea: "Trying to solve today's problems with 1930's technology. Other states are ripping them out."
Marie Garney: 'Put a traffic light in. People don't know who has the right of way in a roundabout and they cause accidents. They should also put a light on 491 where it intersects Stagecoach/Oak Park Boulevard. Many fatalities there too."
Terri Peters: "Roundabouts won't work if they can't even grasp the concept of a four- way stop. I see more money going down the drain and a lot more accidents."
Nancy Kermode: "People don't know what to do with those. I say bad words every night going through one of those!"
Joe Nicks: "All I know is Roundabout is an old song by Yes."
Nathan Sharp: "…People don't know how to merge correctly onto the interstate let alone how to merge correctly into a roundabout."
Trish Lynn: "Are they flipping insane? This is the craziest idea ever — the semi truck traffic, the hills, blind spots, and people not paying attention! Stupid stupid stupid."
Quote of the week: "I would not bring my grandchildren to the Homosassa River during a weekend day for all the tea in China." — Citrus County Sheriff Mike Prendergast, commenting about the loud, offensive music and inappropriate behavior of boaters
Good news item of the week: Former Lecanto High School alum Brent Allan, now a tight end for the Friends University Falcons football team, recently received a Champions of Character Medallion Award from the Kansas Collegiate Athletic Conference.
The award recognizes continuing student-athletes who have participated in intercollegiate athletics for a minimum of one full academic year and who demonstrate the Champion of Character core values: respect, responsibility, integrity, sportsmanship and servant leadership.